| | |
| --- | --- |
| Monday | 8:00am – 4:00pm |
| Tuesday | 8:00am – 4:00pm |
| Wednesday | 8:00am – 4:00pm |
| Thursday | 8:00am – 4:00pm |
| Friday | 8:00am – 12:00pm |
If you're looking for a traditional, Southern dentist office in Mansfield, LA, turn to Southern Roots Dentistry. Our dentists, Drs. Morgan VanZandt and Andrew Murphy, specialize in both general and cosmetic dentistry and have extensive expertise in establishing effective treatment programs for patients of all ages. We provide a range of services, all overseen by our experienced dentists, to help you keep your teeth and gums in good shape for the rest of your life. We aim to provide each patient with individualized, stress-free service, from routine cleanings to state-of-the-art aesthetic treatments.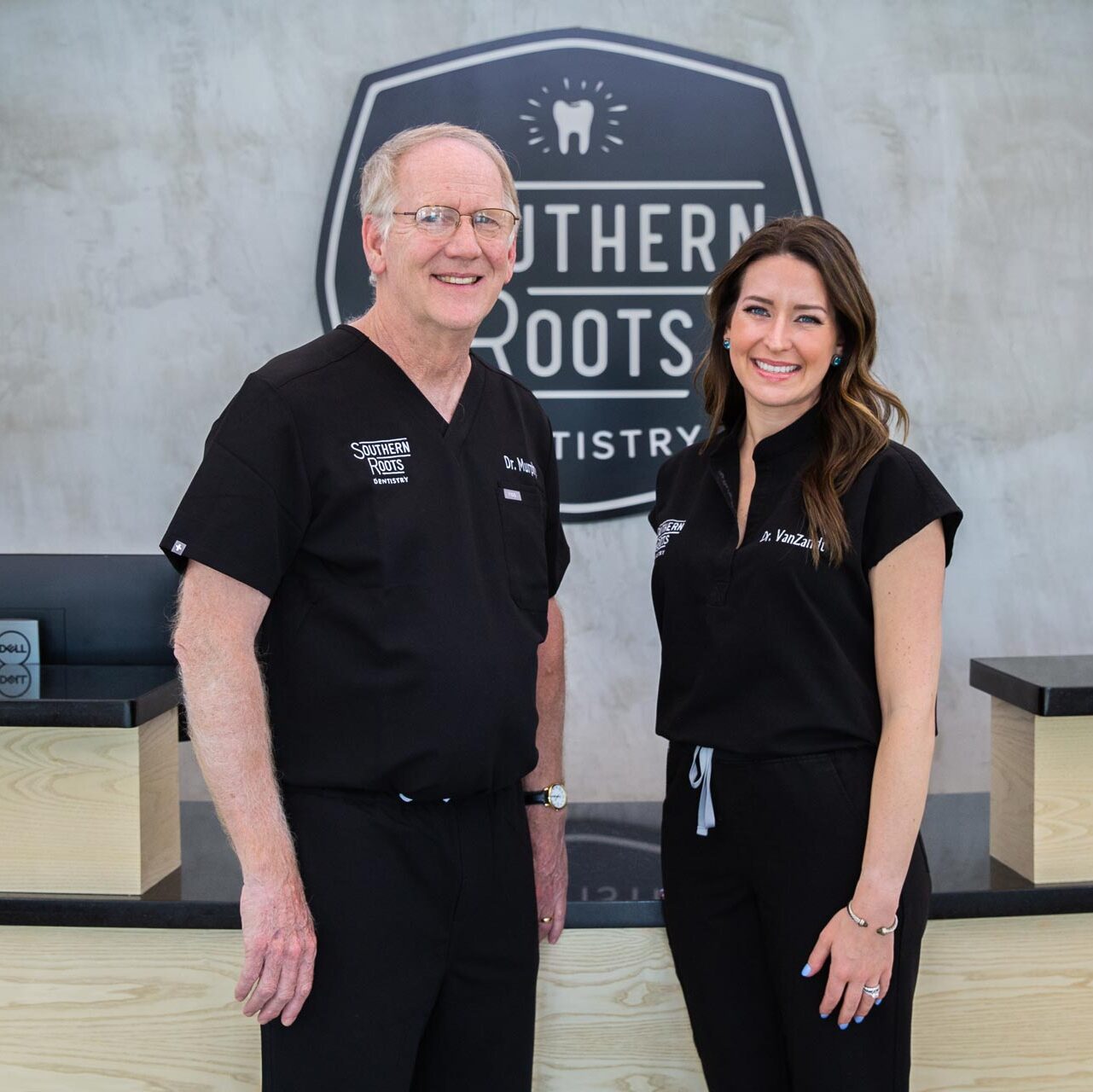 Top-Rated Mansfield Dental Office
Our Technology
We use cutting-edge technologies like the 3D scanner and Chairside Economical Restoration of Esthetic Ceramics (CEREC). By taking detailed 3D digital images using our 3D scanner, we can build more accurate treatment plans for our patients. The CEREC system is yet another effective approach designed specifically for crowns that have changed a formerly multi-appointment treatment option into a same-day treatment. Thanks to this technology, we can now scan, design, and manufacture same-day crowns for our patients.
Our Team
At Southern Roots Dentistry, we understand that our patient's dental experience begins with our team. Our dental team has substantial training and expertise providing convenient, comfortable services with dedicated care. We work hard to provide a pleasant environment where all patients feel at ease.
Sealants
Sealants are coatings administered to the enamel surface of your teeth to protect them from cavities. They are most commonly placed on your mouth's back molars. Our sealants are made of a safe material that is applied onto the tooth enamel in a thin layer. This material hardens and protects the teeth from the acids and bacteria that cause cavities.
Fillings
Fillings, which are used to restore damaged or rotting teeth, are one of the most popular treatments for teeth that have begun to decay. We use tooth-colored fillings that match your original teeth to achieve a seamless, natural appearance. Our fillings are durable and strong, so your treatment will last many years.
Extractions
While we always try to save your natural teeth, there are times when a tooth is too decayed or damaged to save. In this case, we may recommend an extraction. Drs. VanZandt and Murphy utilize the most current methods and instruments to alleviate discomfort and ensure a painless extraction.
Root Canal Treatment
A root canal may be performed if a patient's tooth is significantly decayed. Root canals stop the deterioration and allow you to save the tooth by removing the infected pulp from the tooth and replacing it with a filling.
Dentures
Patients who are missing several or all of their teeth may benefit from dentures. We offer both complete and partial dentures to fulfill your specific needs, and our dentures are custom-made to fit your mouth and appear natural.
In addition, we offer nitrous oxide, cleanings, exams, and pediatric and preventative dentistry. If you have any questions, don't hesitate to contact us; we'll be happy to assist you.
Same-Day Appointments
Give our Mansfield office a call today to book a same-day appointment (318) 872-1557.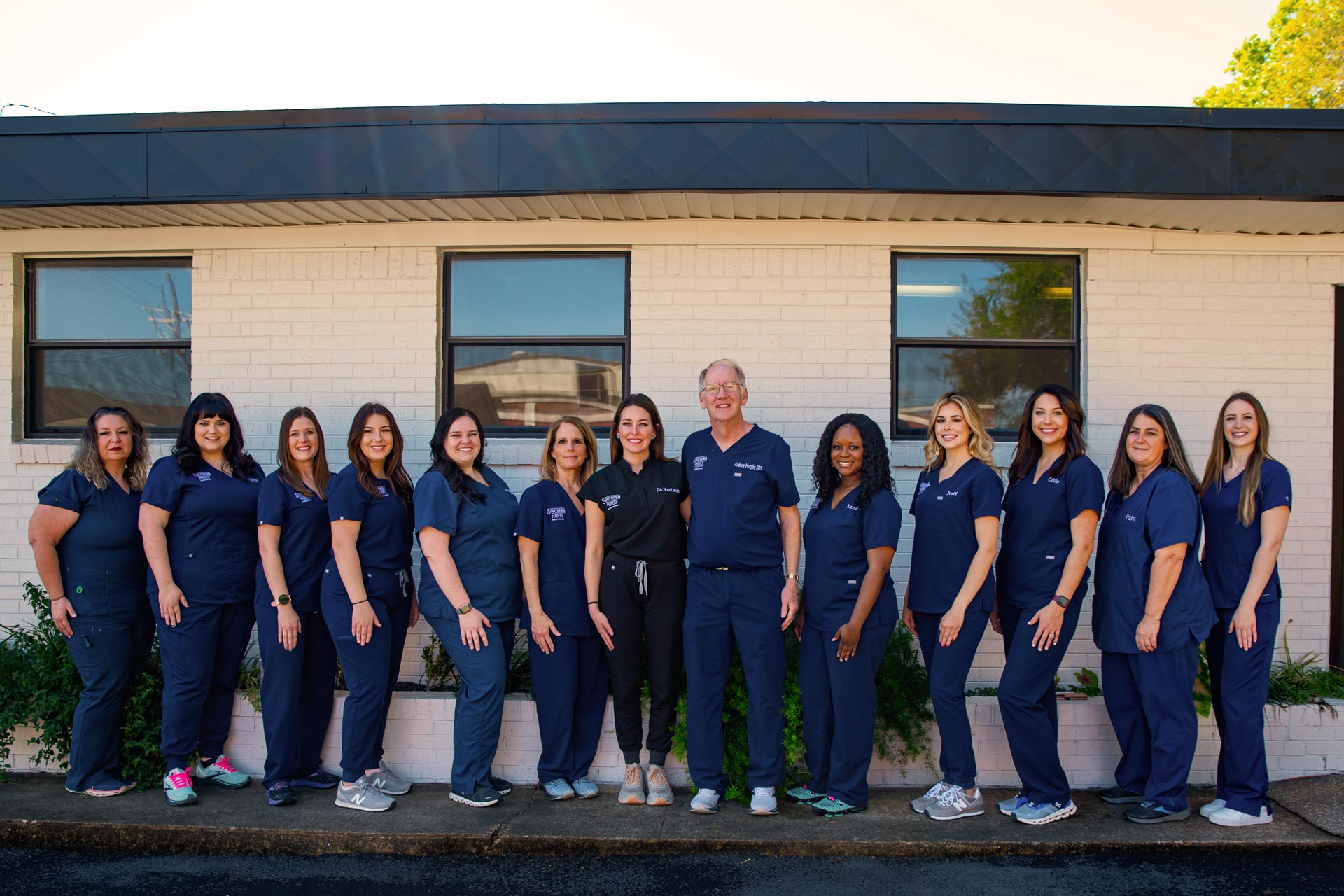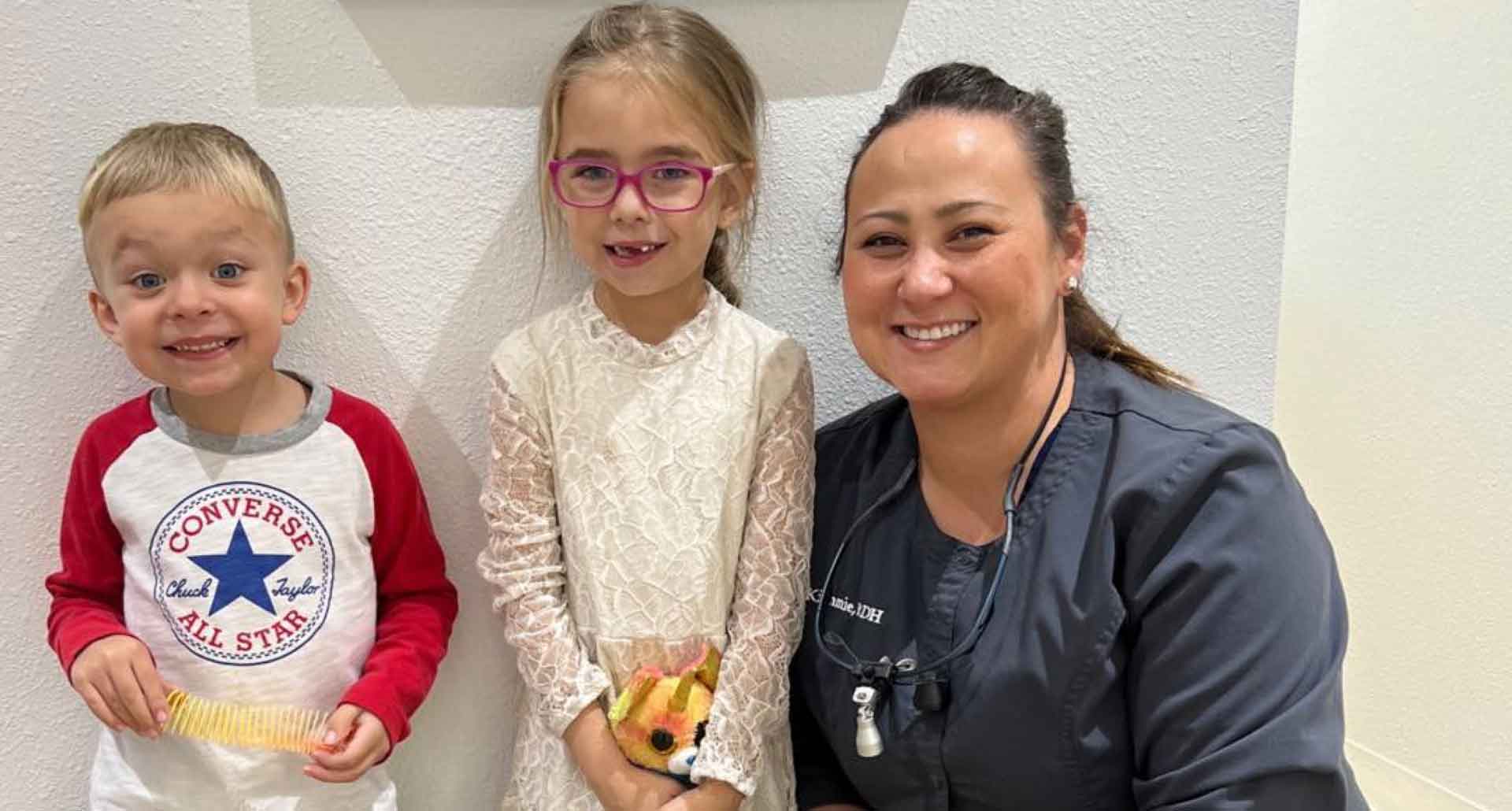 Pediatric Dentist In Mansfield
Southern Roots Dentistry also offers pediatric dentistry in Mansfield, LA. Children's dental needs are unique and require specialized care to maintain their long-term oral health. Drs. VanZandt and Murphy are uniquely educated to provide your kid with comprehensive oral health care while keeping them comfortable during their treatment.
Our doctors can assist your child through routine cleanings, fillings, and preventative care. We want to provide the best dental care for your family. Please contact us right away to request an appointment for your child.
Preventative Dentistry In Mansfield
Preventative dentistry in Mansfield, LA, is especially important for kids who are not usually as diligent about their oral hygiene habits. The treatment method includes regular checkups and cleanings, flossing, fluoride treatments, sealants, and other preventative measures. This type of dentistry can assist children in maintaining their oral health by preventing cavities, unwanted bacteria, and decay. If you're interested in preventative dentistry, please contact us right away!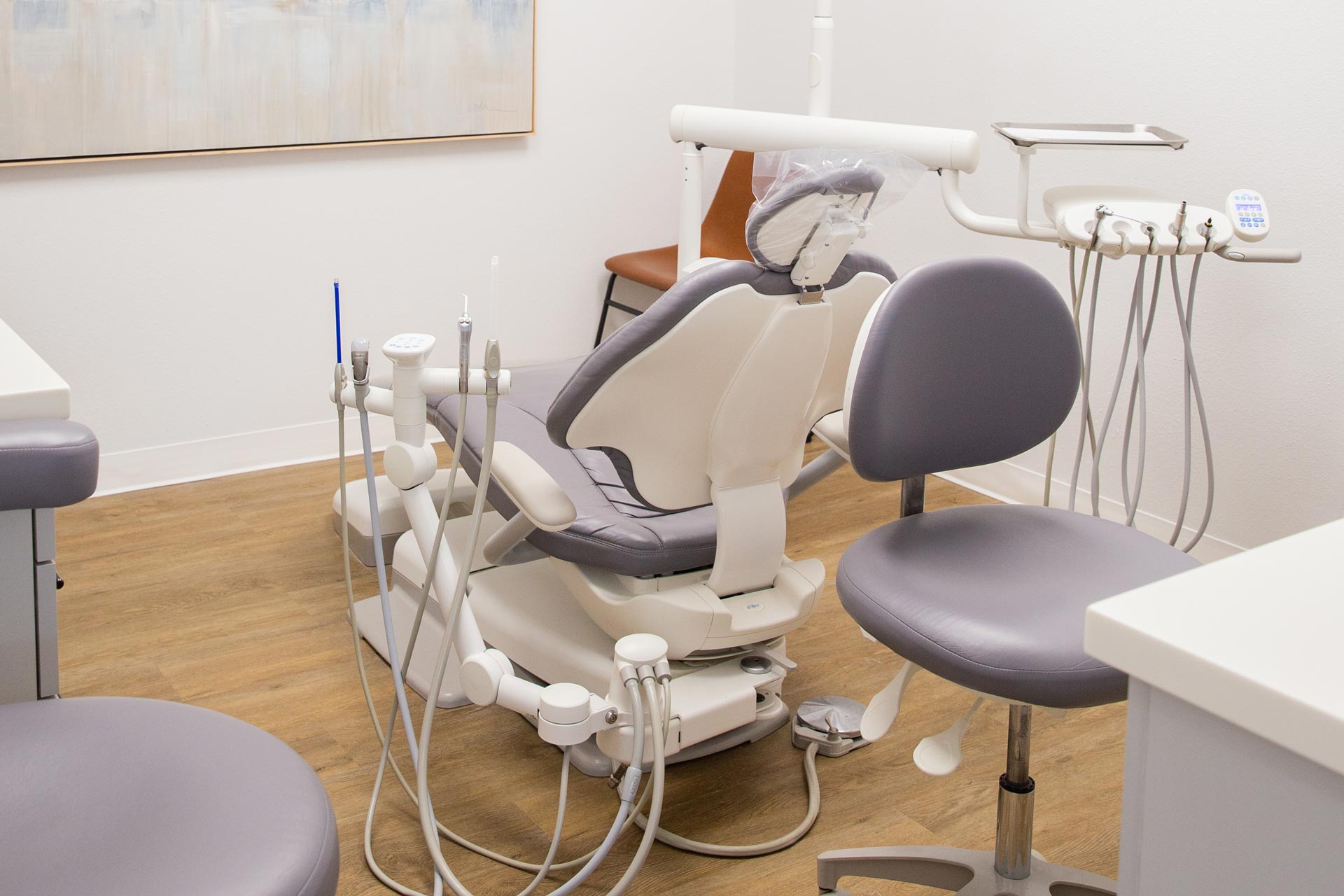 Cosmetic Dental Services We Provide
Teeth Whitening
Southern Roots Dentistry provides both in-office and take-home tooth whitening services. During our in-office treatment, professional-grade whitening gels are applied directly to the surface of your teeth, and a special light then accelerates the whitening process. This treatment can make your teeth several shades whiter in only one visit.
Veneers
Veneers are a common treatment in cosmetic dentistry that can substantially improve the appearance of your teeth. We may recommend veneers to conceal discoloration, chipping, gaps, and cracks in your natural teeth. Veneers are custom-made thin shells that are glued to the surface of your teeth. Veneers are made of porcelain or composite resin, which are both durable and long-lasting materials.
Botox, Threads, and Filler
Botox, filler, and threading are also available as part of our cosmetic dentistry services in Mansfield, LA. These treatments can help to reduce fine lines and provide a more youthful appearance.
Dental Implants
Dental implants are artificial tooth roots made of titanium that are surgically inserted into the jawbone. Dental implants can improve the appearance, feel, and health of your smile while also performing like natural teeth.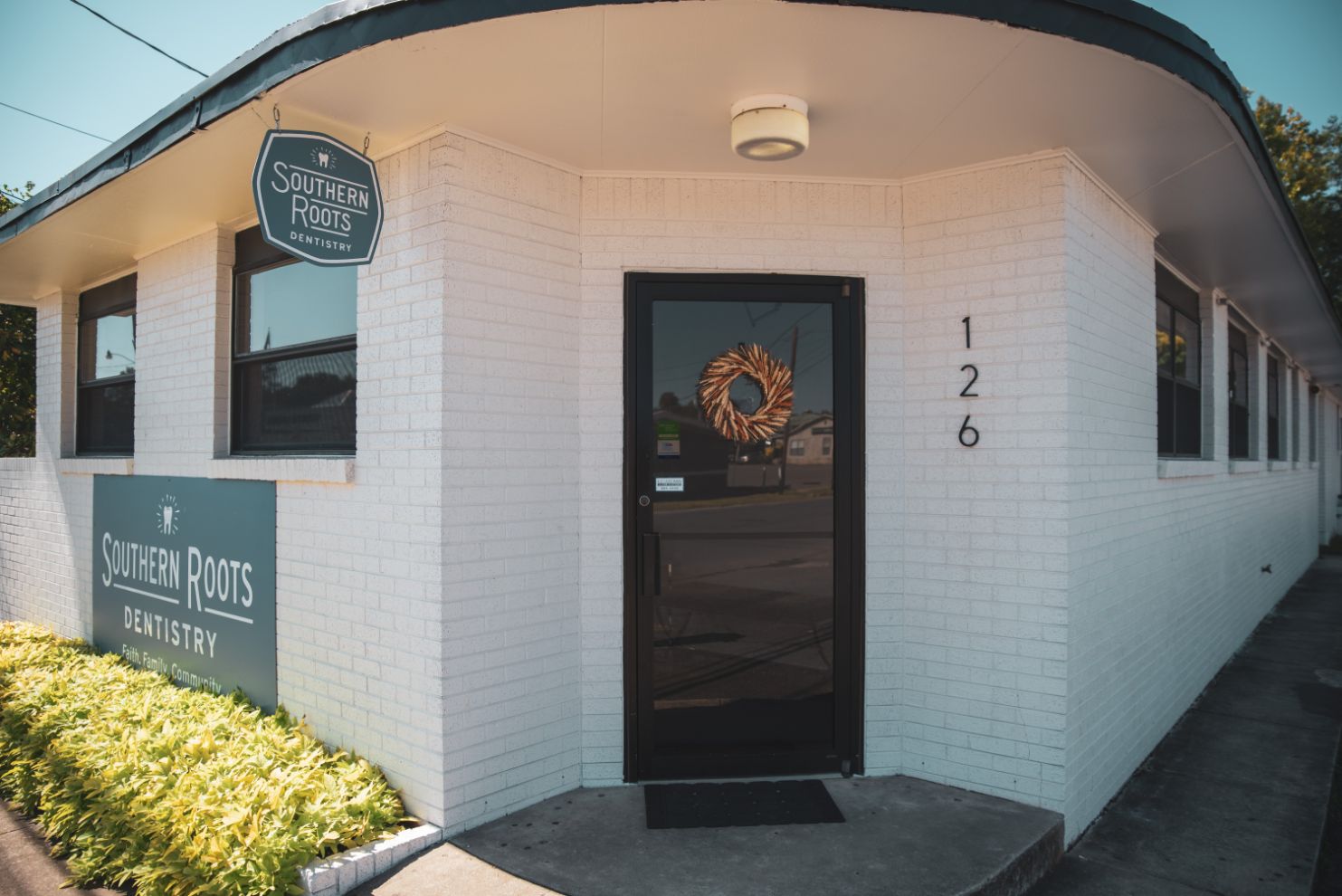 Visit Our Mansfield Office Today Or Request An Appointment
When it comes to dental care, residents in Mansfield, LA, turn to Southern Roots Dentistry. We intend all of our patients to feel comfortable and at ease at our practice. If you have any questions about our services or would like to request an appointment, please give us a call or visit us online. 
Head southeast toward Independence Ave for about 397 ft. Turn right onto Independence Ave for about 0.2 miles. Turn left at the 1st cross street onto US-171 S for about 3.6 miles. Turn left onto Polk St for about 0.3 miles. Turn right onto Jefferson St. Your destination will be on the right.
Zip Codes & Cities We Serve
Welcome to Southern Roots Dentistry in Mansfield, LA