| | |
| --- | --- |
| Monday | 8:00am – 4:00pm |
| Tuesday | 8:00am – 4:00pm |
| Wednesday | 8:00am – 4:00pm |
| Thursday | 8:00am – 4:00pm |
| Friday | 8:00am – 12:00pm |
Southern Roots Dentistry is the place to go if you're looking for a traditional, Southern dental office in Bossier City, LA. Southern Roots Dentistry, which specializes in both general and cosmetic dentistry, has a wealth of experience in developing efficient treatment plans for individuals of all ages. We aim to provide a variety of treatment regimens to maintain your smile's health and appearance for a lifetime under the direction of our experienced dentists. We aim to offer each patient individualized care in a comfortable atmosphere, from routine cleanings to cutting-edge cosmetic treatments.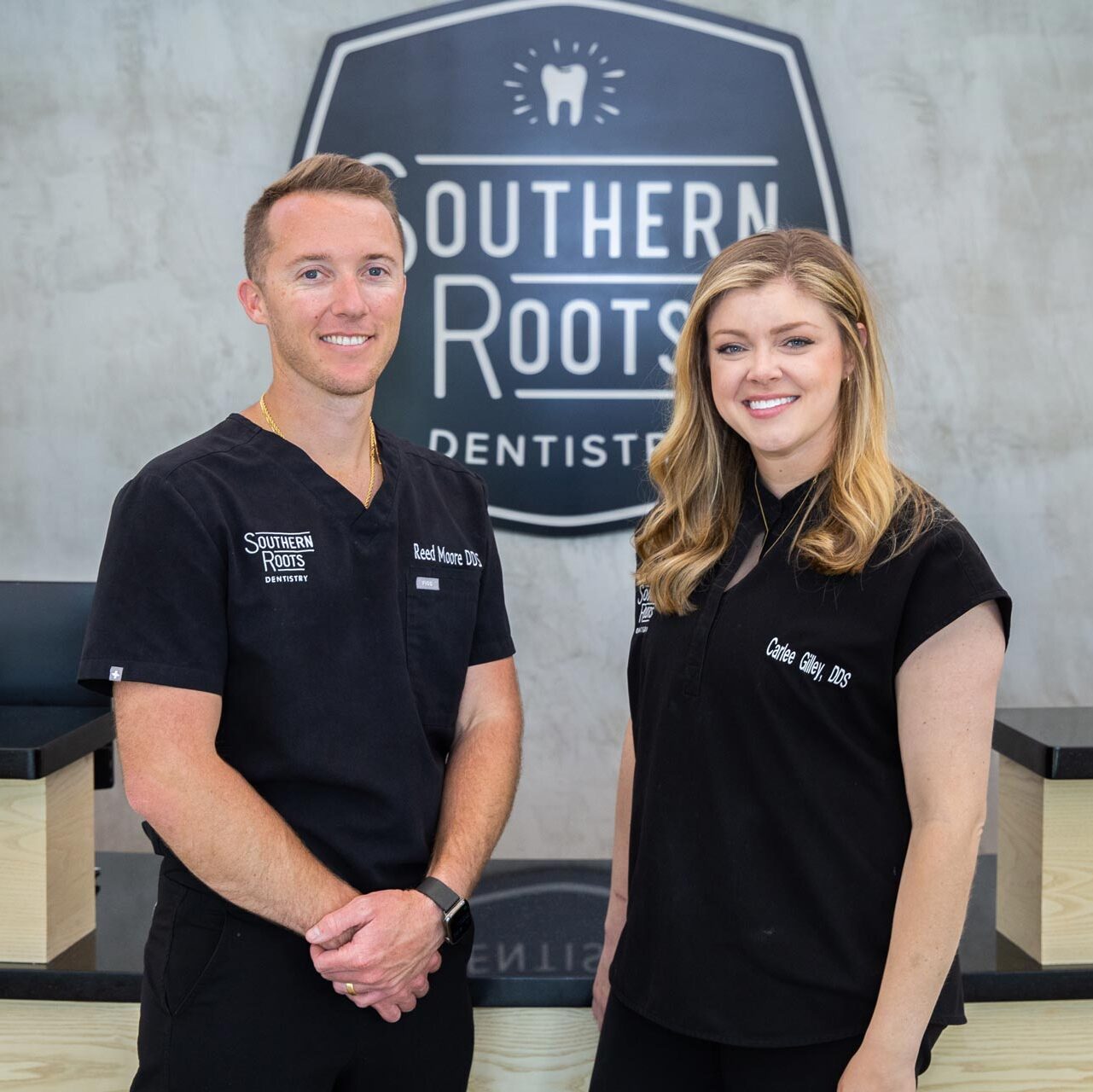 Top-Rated Bossier City Dental Office
Our Technology
We implement the most advanced dental technology, including the 3D scanner and Chairside Economical Restoration of Esthetic Ceramics (CEREC). With the use of our 3D scanner, we can develop more accurate treatment plans for our patients by collecting precise 3D digital scans. The CEREC system is another efficient technique created exclusively for crowns that have transformed a previously multi-appointment treatment option into a same-day treatment. Thanks to this technology, we can scan, design, and manufacture same-day crowns for our patients.
Our Team
At Southern Roots Dentistry, we recognize that our patient's dental experience begins with our team. Our dental team has extensive training and experience in offering convenient, comfortable services accompanied by attentive care. We work hard to foster a welcoming environment where all patients feel at home.
Sealants
Sealants are coatings applied to the enamel surface to protect your teeth from cavities. They are often placed on the rear molars of your mouth. Our sealants are composed of a safe substance applied in a thin layer to the tooth enamel. This substance hardens and shields against the acids and bacteria that create cavities.
Fillings
One of the most popular ways to treat teeth that have started to deteriorate is with fillings, which are used to restore damaged or rotting teeth. To achieve a seamless, natural look, we employ tooth-colored fillings that resemble your natural teeth. Our fillings are strong and long-lasting, ensuring that your treatment will last you for years to come.
Extractions
While we always attempt to save your original teeth, occasionally, a tooth may be too badly decayed or damaged to be saved. In this situation, we might advise an extraction. The most advanced methods and tools are used by our dentists to ease pain and guarantee a comfortable extraction.
Root Canal
If a patient's tooth is severely rotting, a root canal may be required.  By removing the infected pulp from the tooth and replacing it with a filling, root canals stop the deterioration and allow you to preserve the tooth.
Dentures
Dentures can serve as a great option for patients who are missing several or all of their teeth. To meet your individual needs, we offer both complete and partial dentures, and our dentures are custom-made to fit your mouth and appear natural.
We also provide additional services like nitrous oxide, cleanings, exams, and pediatric and preventative dentistry. Please call us if you have any questions; we'll be happy to assist you!
Same-Day Appointments
Give our Bossier City office a call today to book a same-day appointment (318) 658-9622.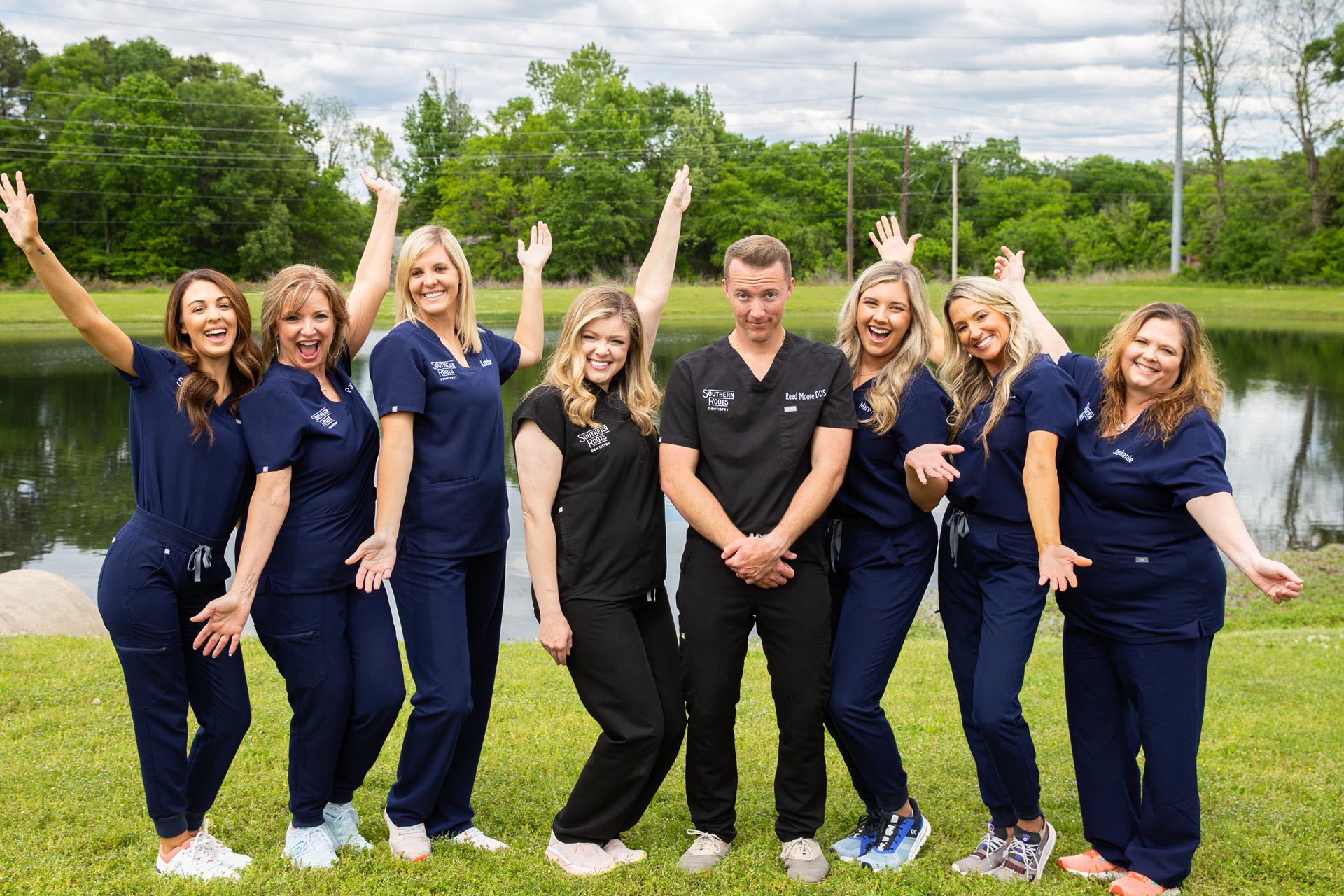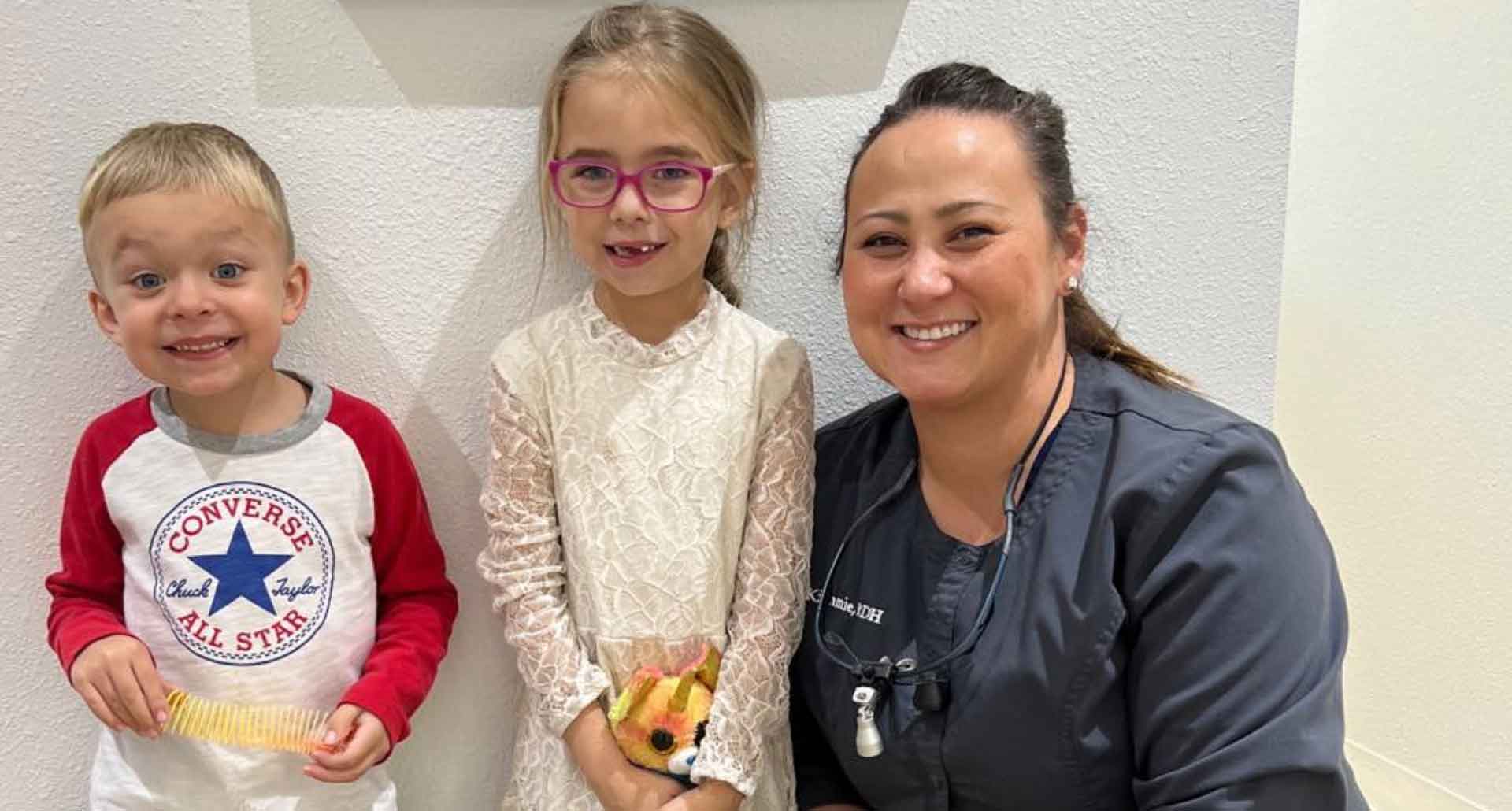 Pediatric Dentist In Bossier City
Southern Roots Dentistry also provides pediatric dentistry in Bossier City, LA. We understand that children's dental needs are unique and that they require specific care to protect their long-term oral health. Our skilled pediatric dentists are specially trained to offer your child complete dental health care and ensure they are at ease throughout their treatment.
Our team can assist your child whether they need routine cleanings, fillings, or preventative care. We want to give your family the best possible dental services. Contact us today to request an appointment for your child.
Preventative Dentistry In Bossier City
Preventive dentistry in Bossier City, LA, is critical, especially for children who are not always as conscientious about their oral hygiene routines. Regular exams and cleanings, flossing, fluoride treatments, sealants, and other preventative measures are all part of the treatment process. This kind of dentistry can help children maintain oral health while preventing cavities, harmful bacteria, and decay. Request an appointment with us today if you're interested in preventative dentistry!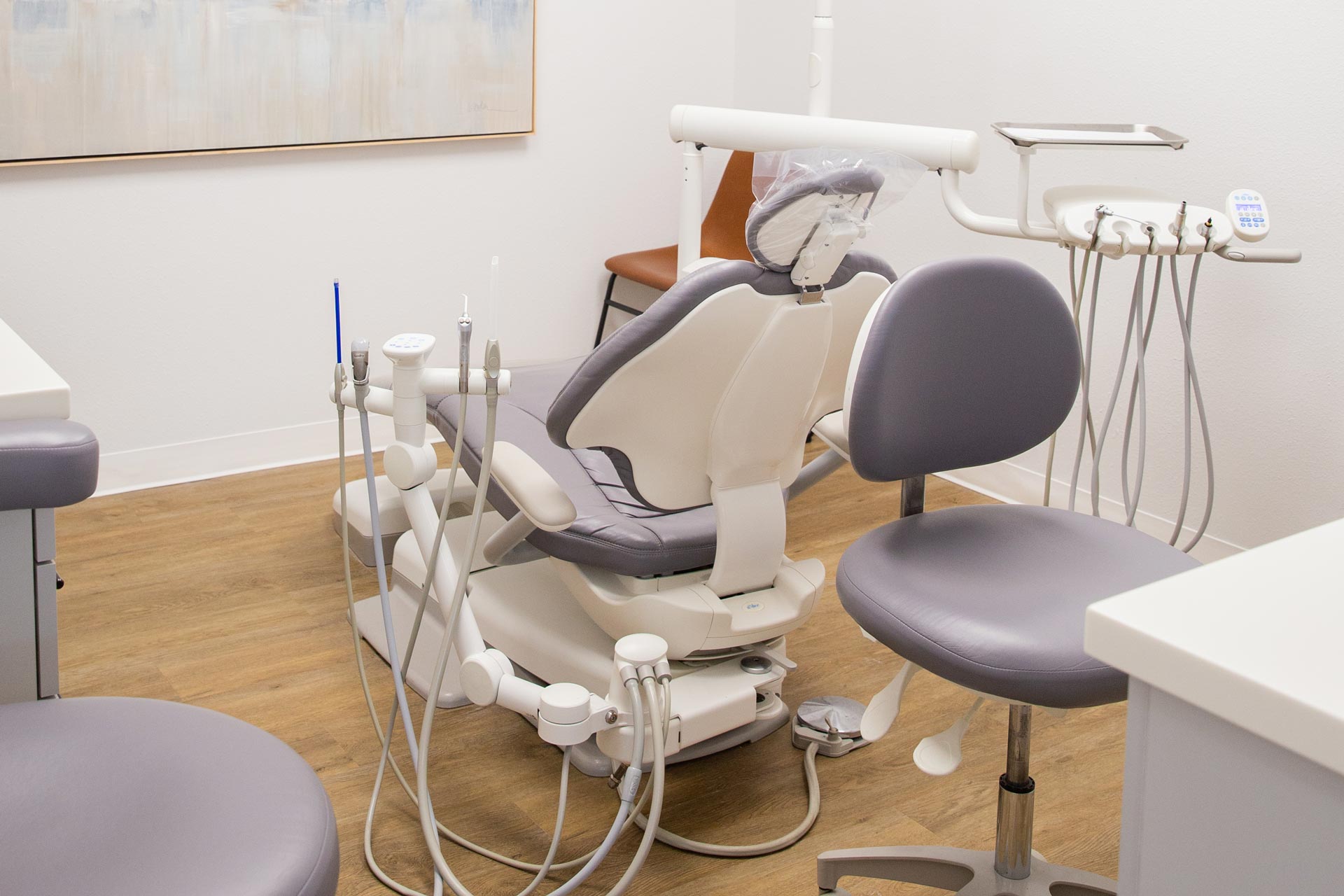 Cosmetic Dental Services We Provide
Teeth Whitening
We provide both in-office and take-home tooth whitening treatments at Southern Roots Dentistry. Professional-grade whitening gels are applied directly to the surface of your teeth during our in-office treatment, and then the whitening process is accelerated by a special light. Your teeth can become many shades whiter using this technique in only one visit.
Veneers
Veneers are a popular cosmetic dental treatment that can significantly enhance your teeth's appearance. In order to hide discoloration, chips, gaps, and cracks in your natural teeth, your dentist may recommend veneers. Veneers are thin shells that are custom-made and adhered to the surface of your teeth. Veneers are made from porcelain or composite resin, both of which are strong and long-lasting materials.
Threads, Filler, and Botox
As part of our cosmetic dentistry services, we also provide botox, filler, and threads in Bossier City, LA. These treatments can aid in minimizing fine lines and promoting a more youthful appearance.
Implant Dentistry
Dental implants are titanium-based artificial tooth roots that are surgically implanted into the jawbone. Dental implants can greatly enhance the look, feel, and health of your smile and perform like real teeth.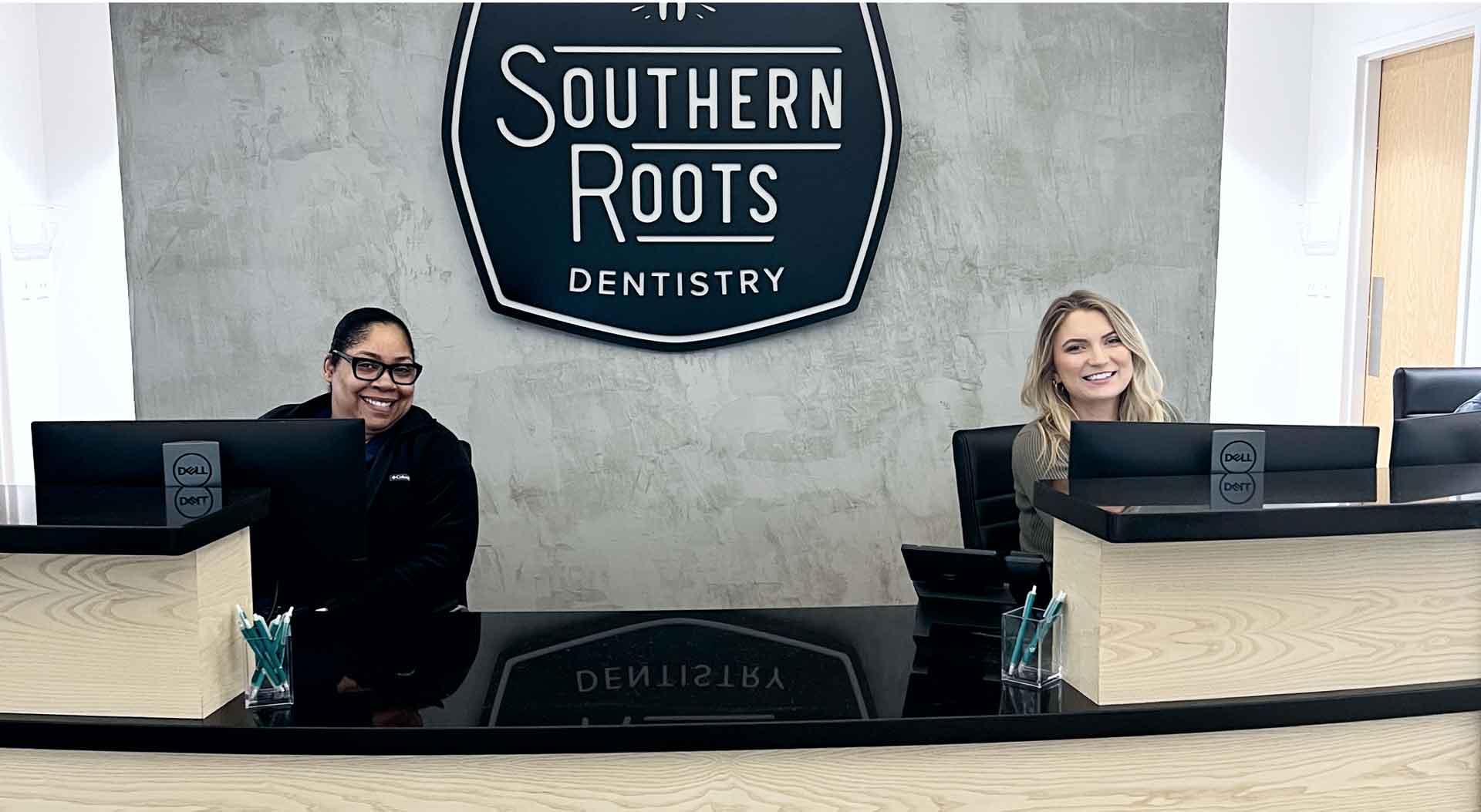 Visit Our Bossier City Office Today Or Request An Appointment
Anyone in need of dental work in Bossier City, Louisiana, can count on Southern Roots Dentistry. We strive to create a comfortable environment for our patients to feel safe and secure while receiving treatment. For more information on our services and how we can assist you in achieving your dental goals, contact us right away or make an appointment online.
Follow Airport Dr, Jack Wells Blvd, and N Hearne Ave to N Market St in Caddo Parish for about 4 min (2.0 miles). Take I-220 E to LA-3105 S/Airline Dr in Bossier City. Take exit 12 from I-220 E for about 7 min (5.5 miles). Follow LA-3105 S/Airline Dr to your destination (about 3 min or 0.8 miles.
Zip Codes & Cities We Serve
Welcome to Southern Roots Dentistry in Bossier City, LA