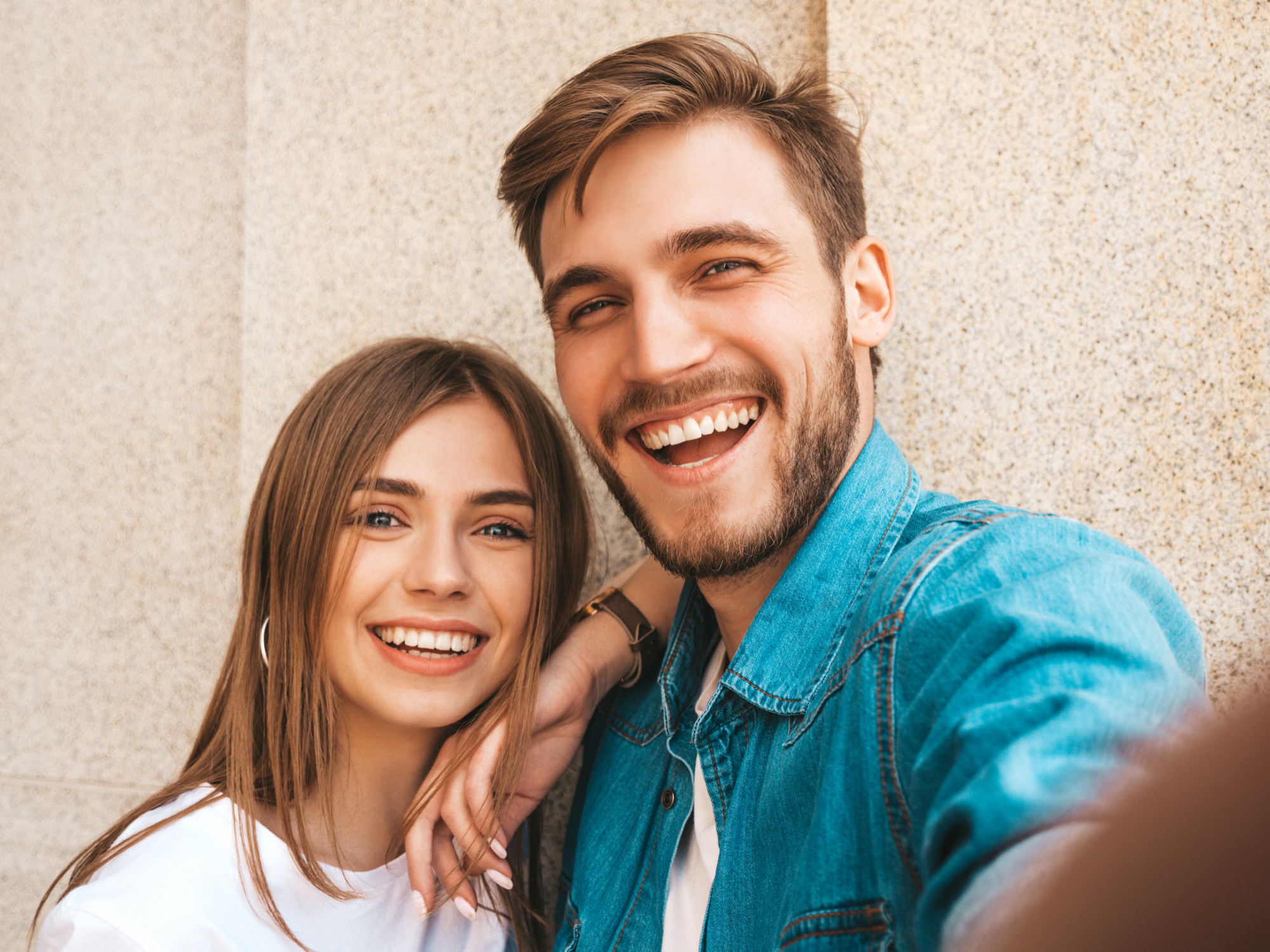 Preventive Dentistry
Maintaining your beautiful smile is easy with the help of our Southern Roots Dentistry teams.
Trust us to conduct your bi-annual oral exams and teeth cleaning sessions, and we'll assess your oral health and customize a dental hygiene plan that best suits your needs. Your dental hygiene appointment will include:
Arrange your dental hygiene appointment today. We'll make sure you're smiling brightly year-round!
Tips For Great Oral Hygiene
Southern Roots Dentistry offers premiere dental hygiene services to all existing and new patients. To keep your oral health in optimal condition, you should:
Brush your teeth twice a day
Floss once a day
Visit our team regularly for hygiene visits
Limit sugary foods, juices, and sodas
Avoid smoking and chewing tobacco
Pediatric Dentistry
The American Academy Of Pediatric Dentists recommends that children should visit the dentist by their first birthday. It is important that your child's newly erupted teeth (erupting at 6 to 12 months of age) receive proper dental care and benefit from proper oral hygiene habits right from the beginning.
We believe that a child's first visit to the dentist should be enjoyable! At Southern Roots Dentistry, our team works hard to ensure that our youngest patients have not only a good foundation for a healthy smile but that they look forward to visiting the dentist and are able to enjoy their experience with us.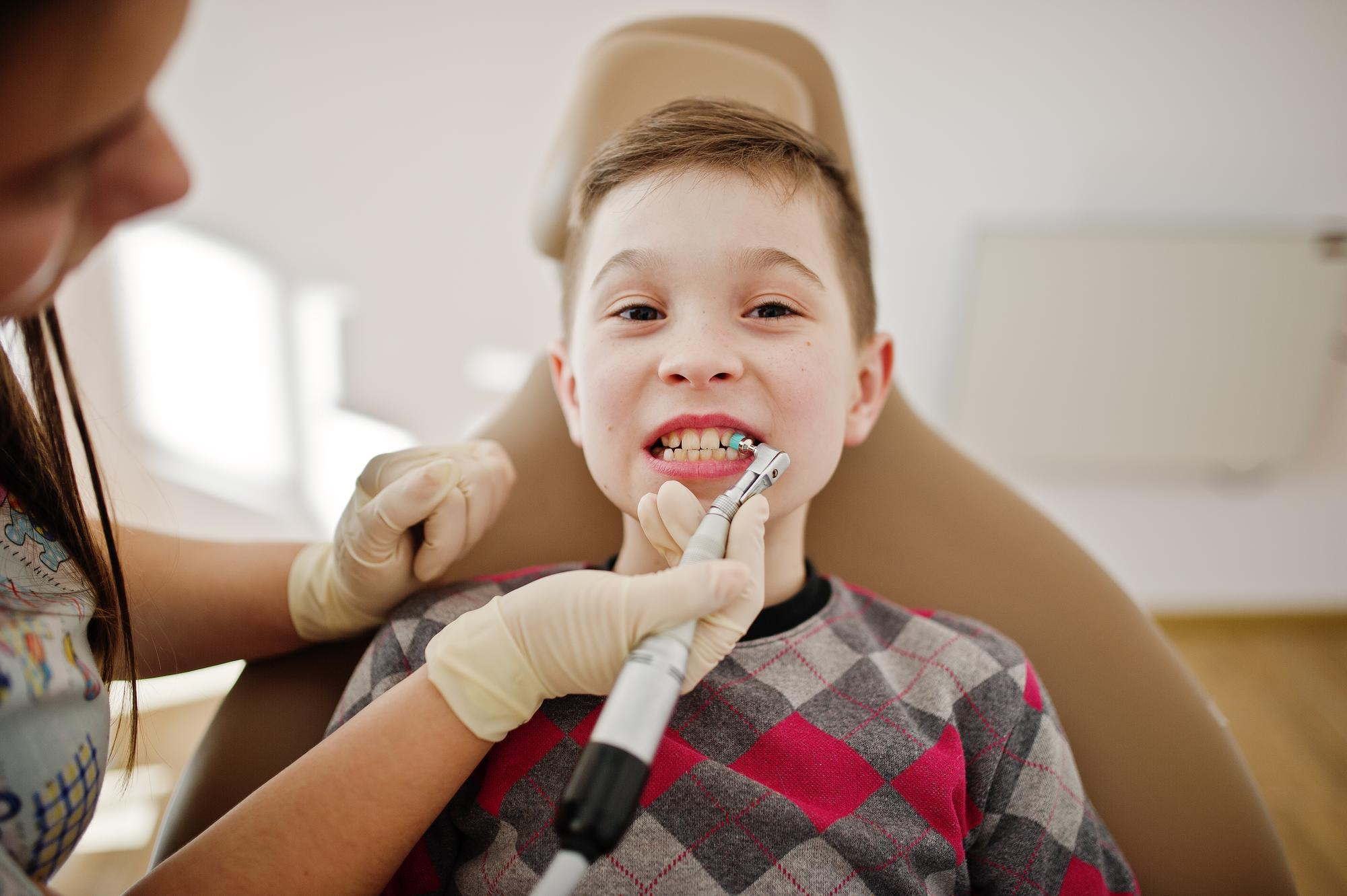 Cleanings & Exams
Good dental hygiene plays a key role in not only the health of your mouth but in the health of your body as a whole. There are good dental hygiene practices you can implement at home, such as brushing your teeth twice a day and flossing often, and it's critical that you maintain this routine to prevent tooth decay and other unwanted occurrences. However, beyond your at-home oral health routine, frequent check-ups and cleanings are essential to achieve optimal oral health. We recommend that you come in to see us every 6 months for a professional cleaning. During these cleanings, we are able to use our specialized tools to remove tartar buildup and help protect you from gum disease.
Any new patient appointment includes a set of X-rays, a full mouth examination, an oral cancer screening, and a periodontal screening to develop the best overall treatment plan that fits your needs and budget!
Sealants
Dental sealants are generally a preventative measure that acts as a barrier in preventing the formation of cavities and coats your teeth to prevent plaque buildup in hard-to-reach places. Dental sealants are painted on your teeth until the grooves are covered completely and then hardened using a special light. The sealant itself is a thin coating of tooth-colored or clear material that provides protection from harmful bacteria. This procedure is simple and relatively quick, so you can have a protected smile in no time at all. Dental sealants help protect your teeth from decay for several months after application, but it's important to maintain your current oral healthcare routine when you have sealants so that your smile remains healthy.
Fillings
Composite fillings act as a dentistry solution for problems such as tooth decay or cracks. A composite filling is a tooth-colored mixture used to restore decayed teeth. This procedure is also utilized for cosmetic improvements of the smile by fixing any discoloration or reshaping any disfigured teeth.
Dental fillings are a simple, safe, and effective way to protect your teeth from further damage caused by tooth decay or cavities. And here at Southern Roots Dentistry, we can help you restore your teeth to their original strength and beauty with fast and painless dental fillings.
Root Canals
At Southern Roots Dentistry, our goal is to save your natural teeth whenever possible. To do this, our doctors are specialized in providing root canal therapy. This is one of the most common procedures in dentistry, and our team is well-equipped to perform this procedure so that your pain is alleviated and any infection is eliminated.
Root canals are needed when decay and bacteria spread for too long without treatment. At a certain point, this decay makes it to the pulp inside the tooth. This pulp includes nerves, therefore infection generally causes a lot of pain. Since this is happening on the inside of the tooth, you won't necessarily see the damage. Instead, you could feel it through pain and notice other signs that include bleeding, swelling, and bad breath.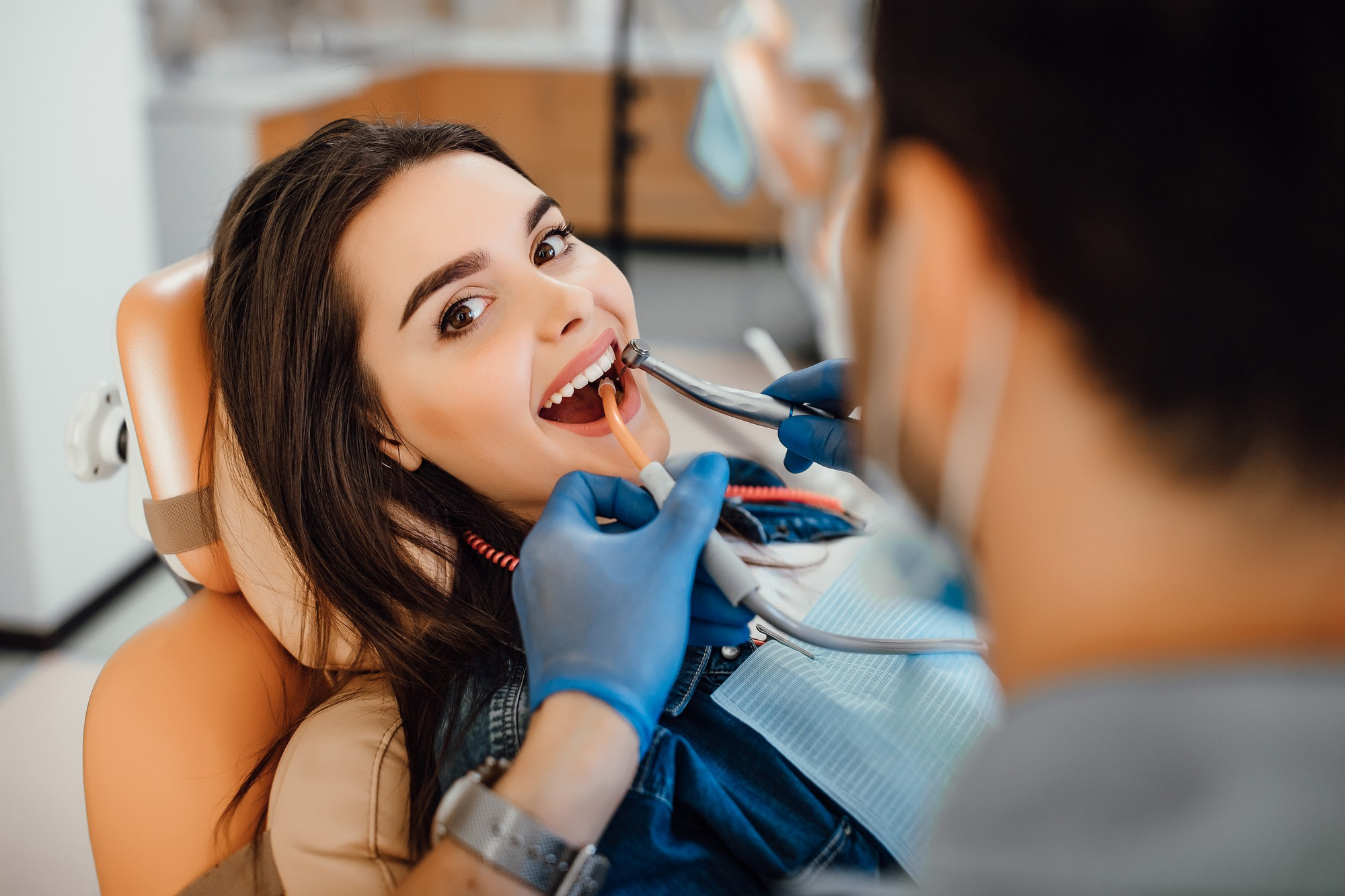 Extractions
Do you have a tooth that's causing you pain? Chances are, you may need to get your tooth removed. Southern Roots Dentistry offers a wide variety of dental services designed to improve your overall oral health. If you need to get a tooth removed, our dental staff is prepared to make the experience as comfortable and simple as possible.
Have questions about the process? Contact our team today and we can walk you through the extraction process to eliminate any concerns you may have.
When do you need to get a tooth removed?
The American Dental Association (ADA) has suggested that the best solution may be tooth removal when you're experiencing:
Pain from wisdom teeth
Overcrowding
Extensive decay
Trauma or injury
Oral disease
To determine if you need to get a tooth removed, contact our team today.
Nitrous Oxide
Nitrous oxide is commonly known as happy gas or laughing gas. Administering nitrous oxide is a way to help reduce discomfort and anxiety during dental treatment, specifically in children. The gas is given through a small nosepiece, and you or your child will be awake throughout the procedure. Patients typically recover quickly from the effects of the gas after dental treatment has been completed.
Sedation dentistry allows your dentist to provide a variety of dental treatments safely and comfortably for patients who experience anxiety when visiting the dentist. Our patients who benefit from sedation dentistry often have a fear or anxiety about being at the dentist, a hard time sitting still for long periods of time, or a hard time getting (and staying) numb from anesthetics. There are several other benefits to sedation dentistry, including:
No memory of undergoing the procedure
No sense of time while under sedation
A dulled sense of smell or sound
No discomfort or anxiety during treatment
Bridges
Have you recently lost a tooth that's creating a gap in your smile? Restore your confidence by getting a dental bridge made at Southern Roots Dentistry.
A dental bridge is a fixed restoration that is used to replace a missing tooth or several teeth. By joining an artificial tooth permanently to adjacent teeth or dental implants, we can help you achieve the smile you've been looking for.
Don't let a missing tooth keep you from showing off your smile! Contact our office today to request an appointment.
Benefits of Dental bridges
Not sure if a dental bridge is the right solution for you? Consider the following benefits when you let us create a dental bridge:
Restore your smile
Restore your ability to speak or chew properly
Prevent remaining teeth from drifting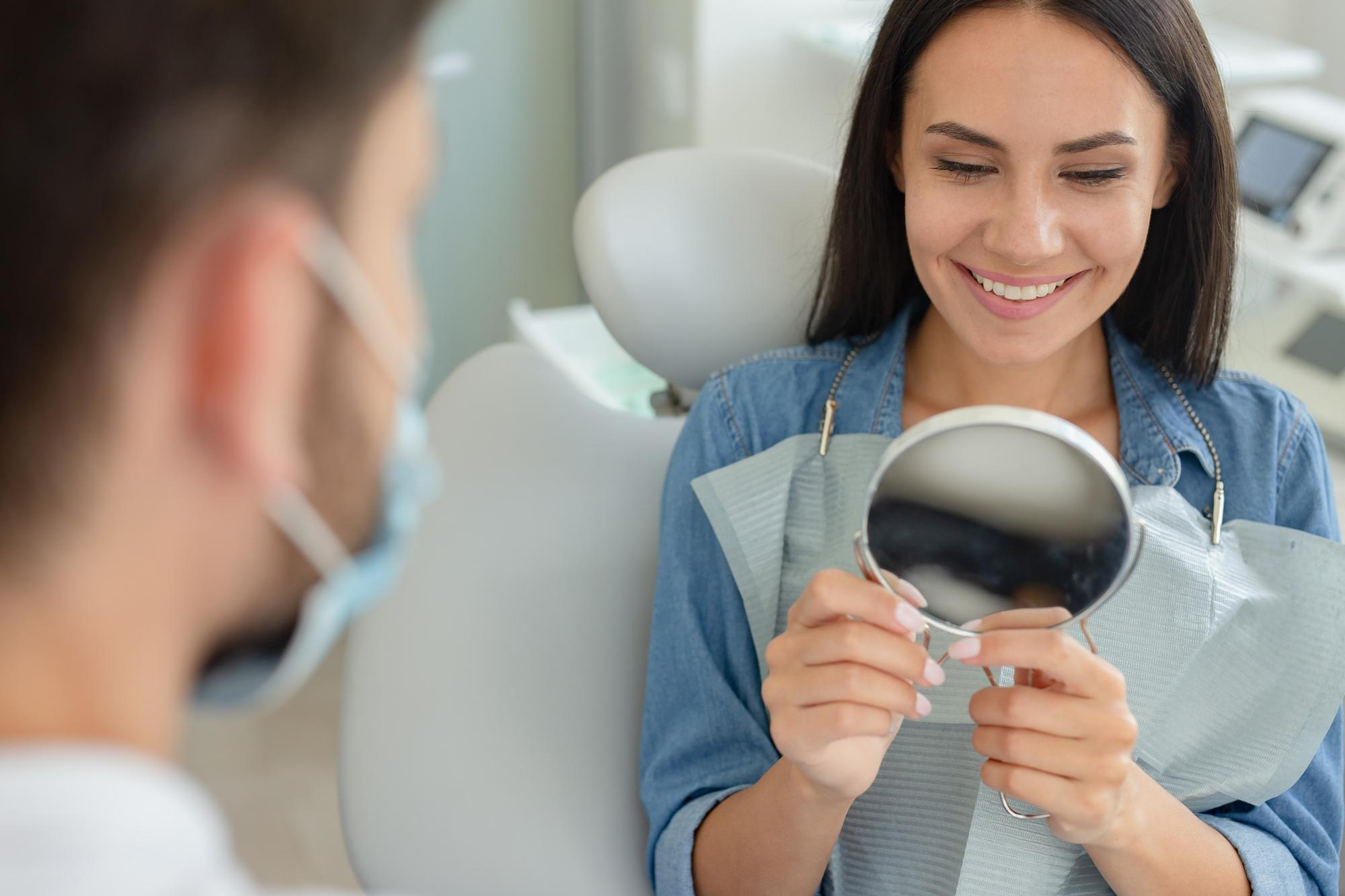 Dentures & Partials
If you are missing teeth, dentures can provide a solution to replace missing teeth, support facial muscles, and improve the ability to speak and chew food properly. We are proud to provide full and partial dentures that are designed to fit your mouth for proper function and unique comfort. Our experienced team will work closely with you through every step of the denture process to ensure you get the best results possible. Following your appointment, we will provide you with information on at-home care for your dentures. We strongly recommend scheduling follow-up appointments for periodic denture cleanings.
Partial dentures are designed for patients who still have some natural teeth but need to fill gaps to maintain proper jaw alignment and facial structure. Full dentures are one unit composed of a base that fits over your gums and multiple artificial teeth attached to the base. They not only restore function in terms of chewing and speaking more clearly but can also help improve aesthetics by creating better facial balance.
Nightguards
Here at Southern Roots Dentistry, we are proud to offer nightguards and mouthguards to our patients.
We use mouthguards as a way to protect your teeth from grinding. Many people cause a lot of damage when they grind their teeth at night. Mouthguards are also used during sports activities since many people like to clench their teeth. Mouthguards also protect your teeth and jaw in case you get hit in the face.
We offer different types of mouthguards depending on your needs. Some are pre-formed while others are customizable so that they fit your mouth perfectly. We offer mouthguards for your top teeth, though some people need to have mouthguards for both their top and bottom teeth.
Emergency Dental Care
We understand that dental emergencies and issues can happen when you least expect them. When things go wrong, you need a dentist you can trust to set everything right again. At Southern Roots Dentistry, we always have you covered. It's important to us that we can reduce any pain caused by dental emergencies promptly and efficiently.
If you think you may need emergency care, we encourage you to contact our office right away so we can help alleviate any pain you may feel as well as treat the issue before it becomes a more serious problem. That being said, we've been serving patients for a long time, and we've encountered certain situations more often than others. Some of the most common instances of dental emergencies include:
Broken tooth or teeth
Intense swelling
Severe tooth pain or sensitivity
Abscessed gums
Permanent tooth chipped or knocked out
Lost filling
Problems with a crown
There are certainly more issues that would qualify for emergency care, but these are just some of the situations we see most often. If you are suffering from these problems or others not listed, contact our office as soon as possible. 
To bide time before you are able to come to the office, there are a few tips and tricks that can help alleviate pain or even save a knocked-out permanent tooth. If you are suffering from a toothache, rinse out your mouth with warm water and gently floss to remove any food debris from between your teeth. If you've knocked out a permanent tooth, you have the ability to save the tooth with a quick response. The key is to keep the tooth wet at all times, either by putting it back in the socket, placing it in between your gums and teeth, or putting the tooth in milk. If you've just cracked a tooth, you should rinse your mouth with warm water to clean the area and use an ice pack to keep any swelling down.