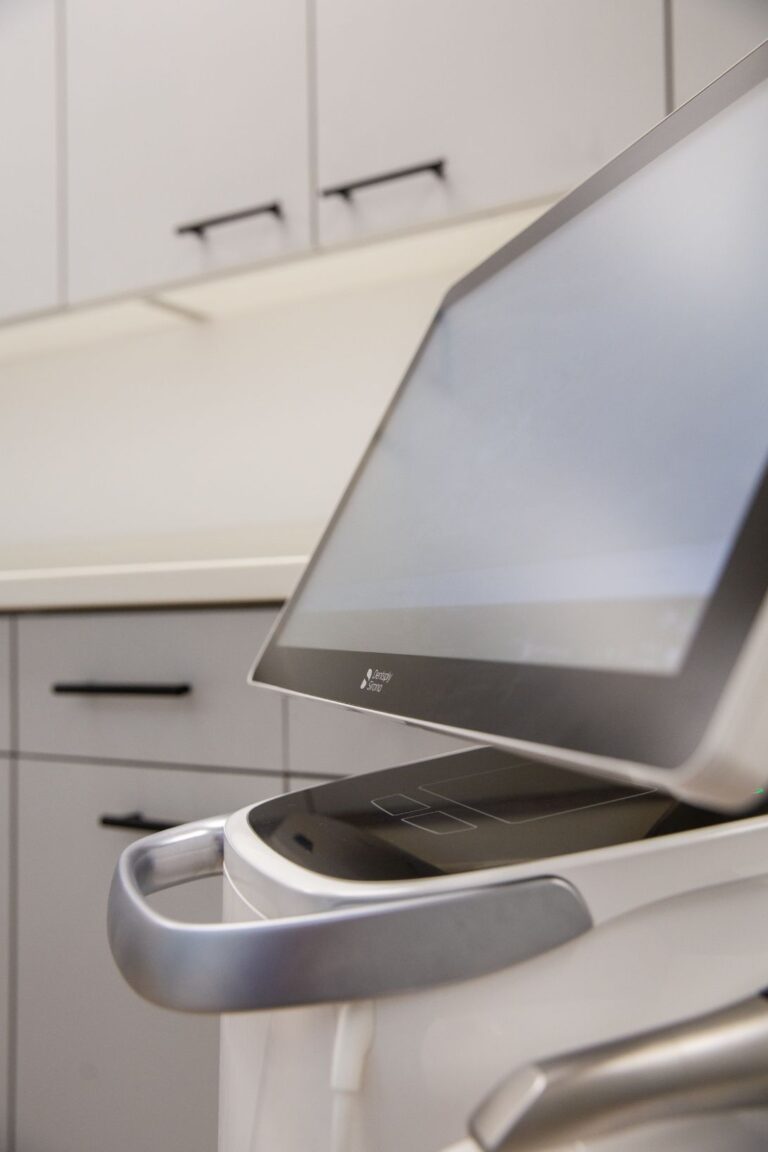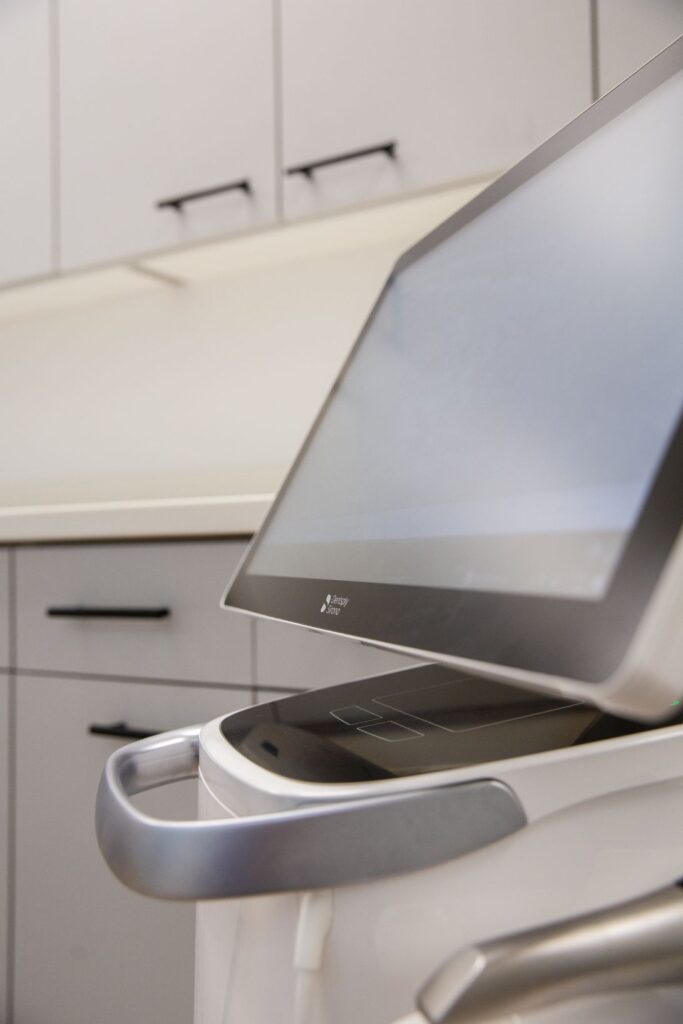 Dentsply Primescan 3D Scanner
3D scanners have been a fast and efficient advancement for dentists. With the Dentsply Primescan, our dentists can take thousands of pictures of your mouth in minutes. These images are then pieced together automatically to create a comprehensive scan of your teeth and jaw. This has made treatments more precise, leading to quicker, better results. For example, when designing clear aligners, 3D scans allow our dentists to create more accurate aligners for your teeth, making your treatment more effective. Not to mention, these are far more comfortable for patients since they don't require goopy impressions.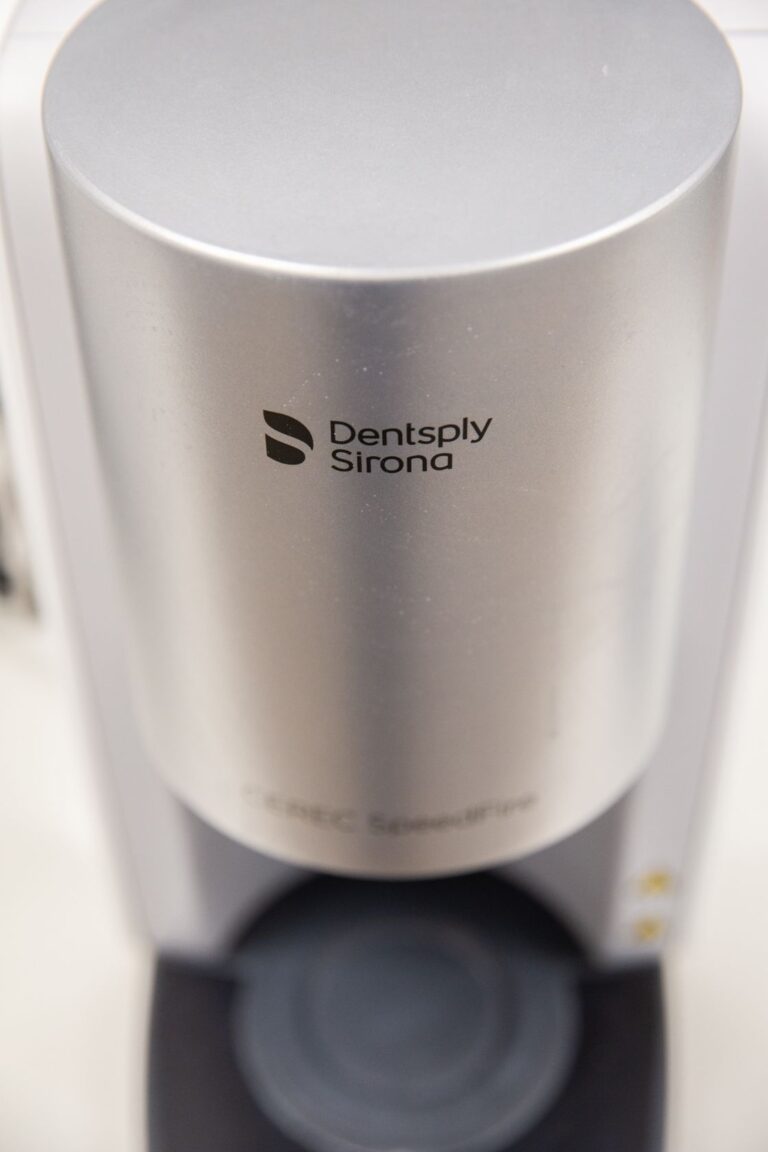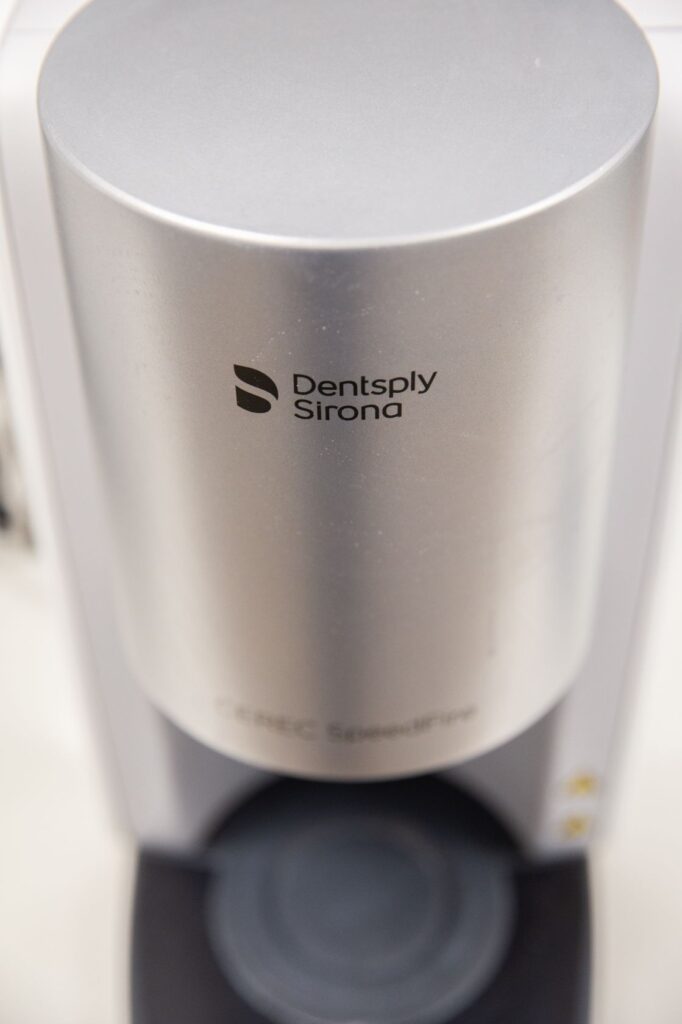 Same-Day Crowns
Crowns are essentially prosthetic caps that cover teeth compromised by decay previously filled or fixed with a root canal. These caps save what is left of the tooth, covering and protecting it from further damage without losing it completely. This process would usually require two more appointments as the dentist would have to scan your tooth and create a design that fits comfortably with your teeth. Then they would have to wait for the custom crown to be milled, meaning cut out and shaped from the material.
However, technological advancements now allow our dentists here at Southern Root Dentistry to provide same-day crowns in Shreveport, Bossier City, Mansfield, and Minden, LA. With this process, known as Chairside Economical Restoration of Esthetic Ceramics (CEREC), we can scan, design, shape, and implant your crown all in one day so you can return to smiling as usual.